The internationally acclaimed Gurdjieff Ensemble consists of leading musicians from Armenia playing Armenian and Middle Eastern traditional instruments. The Ensemble was founded by Levon Eskenian to play 'ethnographically authentic' arrangements of the G. I. Gurdjieff/Thomas de Hartmann piano music, then diversely expanding the repertoire that now includes music by Komitas, music from the Middle East, as well as ancient and medieval Armenian folk and spiritual music, troubadours songs from the Caucasus, and works collected by Bela Bartok and compositions by contemporary composers. Their "Music of Georges I. Gurdjieff" debut album and "Komitas" album on the famous ECM records were widely acclaimed and won prestigious awards including the Edison Award in the Netherlands. The ensemble has been touring in nearly 150 cities in 26 countries in Europe, Australia, Russia, the Middle East, North, and South America, among which are sold-out performances at the Holland Festival, the Elbphilharmonie in Hamburg, the Boulez hall in Berlin, the Bozar Center in Brussels, the Morgenland and Rudolstadt festivals in Germany, the Gulbenkian Hall in Lisbon, the Budapest Spring festival in Hungary, the Sala São Paulo in Brazil, the Albert Hall in Canberra, the Chicago World music festival in the USA and many more.
Gurdjieff Ensemble
Levon Eskenian – arranger, artistic director/ Emmanuel Hovhannisyan – duduk, zourna, pku/ Avag Margaryan – blul, zourna/ Armen Ayvazyan – kamancha/ Aram Nikoghosyan – oud/ Meri Vardanyan – kanon/ Vladimir Papikyan – santur, voice/ Davit Avagyan – tar, saz/ Mesrop Khalatyan – dap, dhol/ Norayr Gapoyan – duduk/ Eduard Harutyunyan – tmbouk, cymbals, bell
Listen and Download
Music of Georges I. Gurdjieff Album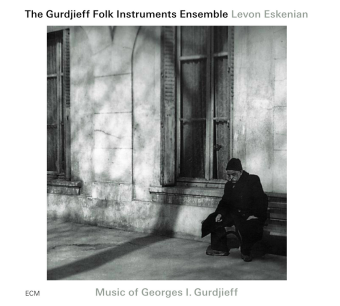 Listen and Download
Komitas Album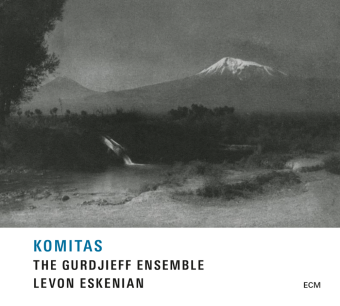 Listen and Download
New Release – Zartir Album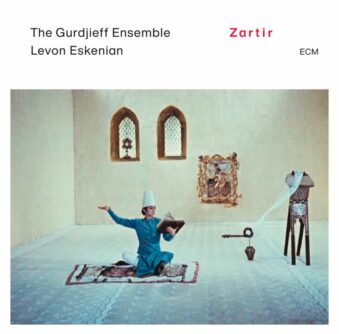 Press
"The undisputed star of the ensemble, though, is the duduk, a reed instrument with a malleable sound that can be porous and fragile or full-throated and uncannily human-sounding. In his transcriptions Mr. Eskenian uses it for mystical chants" – Corinna da Fonseca-Wollheim, New York Times
Coming Soon: New CD Album Release!
Exciting News!
The Gurdjieff Ensemble is thrilled to announce the upcoming release of our new CD album, "Zartir," on ECM Records. The album is set to be released in October 2023 and features a series of new recordings, including music by G.I. Gurdjieff, ,Baghdasar Dpir and the works of ashughs (Jivani and Sayat Nova).
To celebrate this release, we are commencing on a series of concerts around the world. Our first concert tour will take place in some of China's major concert halls:
18.10.23 – Shanghai Oriental Art Center, CN, 20.10.23 – Jinan Grand Theater, CN, 21.10.23 – Shenzhen Longgang Arts Center, CN ,   22.10.23 – Wuhan Qintai Concert Hall, CN          
Following our China tour, we will be heading to Europe to present our new program and album:
23.01.24 – ETH, Zurich, CH, 26.01.24 – Bozar Center for Fine Arts, BE, 27.01.24 – Alhambra, Geneva, CH, 28.01.24 – Concertgebouw, NL
Stay tuned for more updates, and join us for a remarkable musical experience. We are eagerly looking forward to sharing our music with you!